September 9, 2021 – October 4, 2021
Our Virtual Fall Season, Limitless Michael Smuin, includes four audience favorites from our archives presented on demand. Tickets include five-day viewing access during this exclusive online series, and Artists' Insights, a panel conversation with artists and collaborators led by Smuin artistic staff on 9/13, 9/20, 9/27 & 10/4, the final Monday night of each of our virtual performance runs.
Michael Smuin was known for his pas de deux work and his story telling. He infused both with passion and life. Limitless Michael Smuin revisits archival footage of his works, some not seen in 20 years. Each performance shows some of the history of Smuin and the character and spirit of our founder. Through narrative, Michael could touch our emotions and put us in touch with our humanity.
The press called Stabat Mater "one of Smuin's most affecting ballets." Michael Smuin's personal artistic response to the events of 9/11 is an affirmation of the human spirit, set to composer Antonín Dvořak's composition based on the 13th century hymn "Stabat Mater Dolorosa." On the 20th anniversary of this national tragedy, we reflect on life, loss, resilience, and hope.
Cyrano is a balletic adaptation of Edmond Rostand's 1897 play about an unattractive poet and soldier who is too afraid to confess his love for the beautiful Roxane and woos her on behalf of his handsome friend. Set to various Mozart selections, the ballet is filled with romance, humor, and incredible swordplay. When the ballet premiered in New York, Anna Kisselgoff of the New York Times said,
"Cyrano, Mr. Smuin's ingenious distillation of "Cyrano de Bergerac" wears pure love on its sleeve."
Pinocchio tells the beloved story of the wooden puppet who becomes a real boy and learns the meaning of love. Smuin's story ballet inspired by the original novel by Carlo Collodi, first published in 1883, unfolds to a score of 18th and early 19th century works by Vivaldi, Corelli, Geminiani, Rossini, Donizetti, and Scarlatti.
Zorro! is a swashbuckling adventure focused on the travels of the California folk hero created by author Johnston McCalley and an original score by Charles Fox. We think you'll agree that Zorro! demonstrates Michael Smuin's flair for making Broadway-style entertainment at home on the ballet stage.
Tickets are $12 each to view a single ballet and include five-day viewing.
Streaming Schedule
Stabat Mater: September 9-13
Artists' Insights, Monday, September 13, at 6:30 pm PT
Cyrano: September 16-20
Artists' Insights, Monday, September 20, at 6:30 pm PT
Pinocchio: September 23-27
Artists' Insights, Monday, September 27, at 6:30 pm PT
Zorro!: September 30 – October 4
Artists' Insights, Monday, October 4, at 6:30 pm PT
Artists' Insight Panel – Stabat Mater
Artists' Insight Panel – Cyrano
Photography by Chris Hardy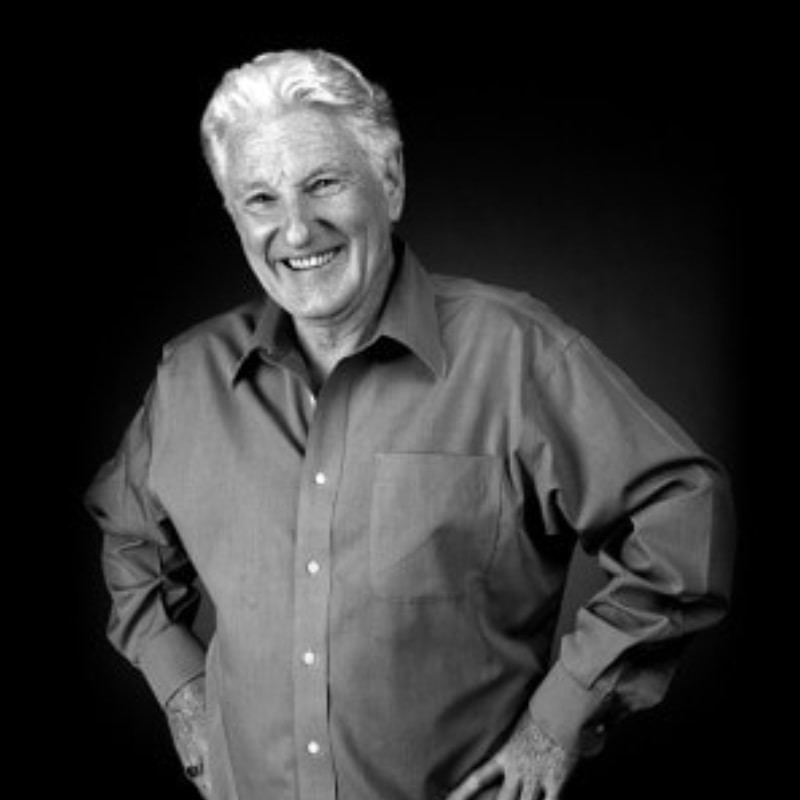 Company Founder & Choreographer
"In 1994, Michael Smuin set out to "infuse ballet with the rhythm, speed, and syncopation of American popular culture."
In 1994, Michael Smuin set out to "infuse ballet with the rhythm, speed, and syncopation of American popular culture," and Smuin Contemporary Ballet (née Smuin Ballets/SF, or more recently, Smuin Ballet) was born. Michael Smuin's vision lives on following his sudden passing in 2007, and the Company continues to push the boundaries of contemporary ballet within a distinctly modern style, combining classical ballet training, technique, and artistry with uncommon physicality and expression.
Company Founder Michael Smuin was born on October 13, 1938, in Missoula, Montana. Smuin studied tap dancing as a child and became instantly enamoured with ballet when his mother took him to see the Ballet Russe on tour at the University of Montana. At the age of 15, Smuin moved to Salt Lake City to study dance on scholarship at the University of Utah. A few years later, San Francisco Ballet director Lew Christensen recruited Smuin for San Francisco Ballet, where he danced for six years. Smuin took a leave of absence from the company in 1962 to relocate to New York, where he performed in Bob Fosse's Little Me on Broadway. During this time, Smuin created a nightclub act with his then-wife and fellow dancer Paula Tracy. Their "well-disguised ballet," as Smuin would call it, toured widely and was billed alongside such entertainers as Louis Armstrong, Peggy Lee, and Frank Sinatra. The act later appeared on television on The Ed Sullivan Show, The Hollywood Palace, and Bell Telephone Hour, among others. Smuin joined American Ballet Theatre in 1965, where he choreographed Pulcinella Variations, The Catherine Wheel, Eternal Idol and several other pieces for the company before returning to San Francisco in 1973. During his years in New York he also worked with Leonard Bernstein, choreographing Candide.
Smuin spent 12 years as a choreographer and co-director of San Francisco Ballet, a period that coincided with his direction of Sophisticated Ladies on Broadway. Smuin served as Artistic Director of San Francisco Ballet until 1985, and was instrumental in raising the company's profile in the international arts community. His ventures included serving as co-chairman of the National Endowment for the Arts dance panel (1979-1981), staging a performance at the White House, and presenting his Romeo and Juliet and his Emmy Award-winning feature A Song for Dead Warriors for PBS's Dance in America program. In 1988, Smuin received both a Tony and a Drama Desk Award for his choreography for Anything Goes.
Outside of ballet and Broadway, Smuin choreographed several Francis Ford Coppola films, some of which include Rumble Fish, The Cotton Club and Bram Stoker's Dracula. His choreography can also be seen in such films as A Walk in the Clouds, The Joy Luck Club, The Fantastiks, and Star Wars: Episode VI – Return of the Jedi (Special Edition).
Michael Smuin's ballets are currently in the repertories of major dance companies around the country. Since founding Smuin Contemporary American Ballet in 1994, he created 40 new works for his company alone. His creations range from classical, as seen in his acclaimed September 11th tribute, Stabat Mater (2002), and Carmina Burana (1997), to the innovative Bluegrass/Slyde with its revolving-pole set, to one-act story ballets like Pinocchio (1999) and  Zorro (2003). Many of Smuin's ballet's boast a touch of Broadway flair, such as the wildly popular Dancin' With Gershwin (2001) and Fly Me to the Moon (2004).
Smuin passed away suddenly on April 23, 2007, surrounded by his dancers while teaching company class. His vision, style, and energy remain with the Company to this day.