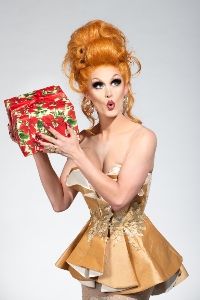 Smuin's spectacular San Francisco holiday tradition, The Christmas Ballet LGBTQ+ Night returns for a fiercely festive one-night-only performance. Special guest star Lady Camden, the alter ego of Rex Wheeler a former Artist with the Company, hosts the evening at YBCA on December 21, 2021. Lady Camden steps into the red-hot heels of the iconic role that Celia Fushille, Smuin's Artistic Director created when she first strolled onstage trailing a 42-foot-long feather boa to the opening notes of Eartha Kitt's iconic "Santa Baby." Our annual LGBTQ+ Night holiday reunion performance is filled with fizzing surprises and dizzying delights that add camp, culture, and miles of cheer to Smuin's irrepressible holiday classic, The Christmas Ballet.
Every ticket purchased provides a donation to Project Open Hand, founded in 1985 to feed people with HIV/AIDS. Project Open Hand serves life-saving, medically tailored nutrition to community members experiencing critical health conditions including HIV/AIDS, diabetes, cancer, and heart disease in San Francisco and Alameda counties.
Tuesday, Dec 21st @ 7:30pm: Yerba Buena Center for the Arts, 700 Howard Street, San Francisco
Click this link, tickets to Lady Camden's after-party are on sale now!
Buy tickets for the performance now and add the after-party reception to your purchase for $30. You can email boxoffice@smuinballet.org with questions. Don't miss it!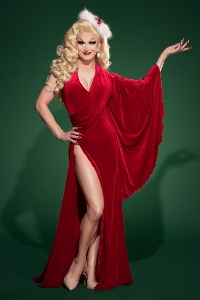 Smuin Contemporary Ballet's COVID-19 Policy for everyone's protection.
All individuals ages 12+ will be required to provide proof of full COVID-19 vaccination to enter the venue. Fully vaccinated means at least 14 days following the second dose of the Pfizer or Moderna vaccines, or the single dose of the Johnson & Johnson vaccine. Each person aged 18+ must also provide a personal ID. Masks are required for everyone ages 2+ regardless of vaccination status. Please wear a mask that always covers your nose and mouth.Here are valid forms of proof of vaccination.
–Original, copy, or electronic photo of the CDC vaccination card (or similar documentation issued by another foreign governmental jurisdiction)
–Documentation from a healthcare provider
–Personal digital COVID-19 vaccine record on the Bindle app or issued by the State of California available by going to https://myvaccinerecord.cdph.ca.gov
–Personal digital COVID-19 vaccine record issued by governmental jurisdictions including state, local, or foreign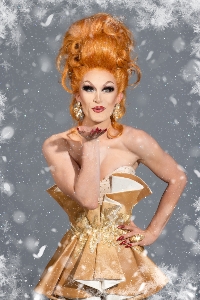 Photos by Maximillian Tortoriello Photography