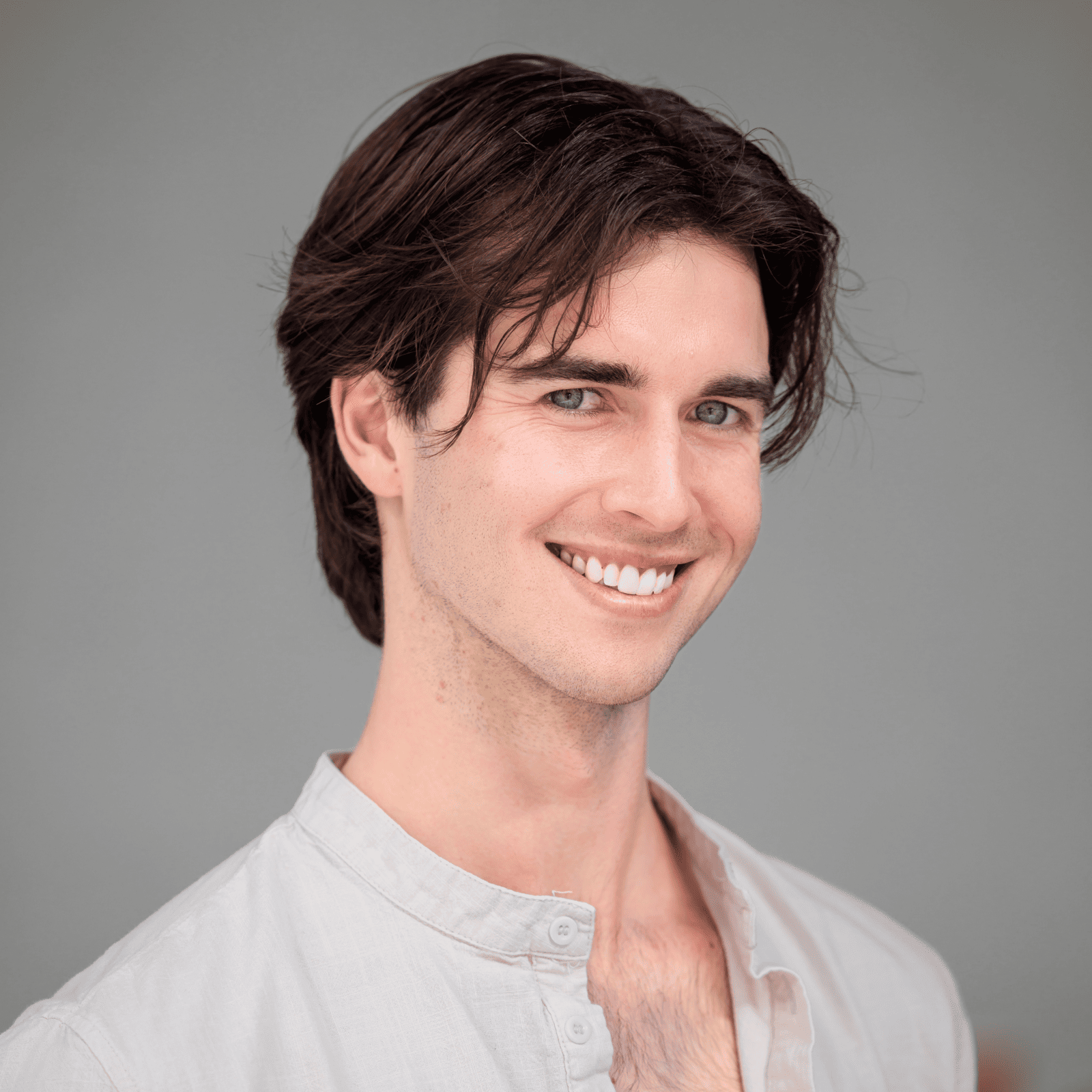 Jace Pauly was born in the foothills of the Cascade Mountains where he began his dance training with Melissa Miller-Port. She taught him technique and discipline, but most importantly she taught him to love dancing. At 17, Jace moved across the country to Walnut Hill School for the Arts where he  trained under Michael Owen, Denise Lewis and Russell Clarke, graduating with honors in 2015.
Jace was next invited to join Atlanta Ballet II under the direction of John McFall where he danced numerous roles and learned  from world renowned choreographers. Jace was then asked to join Oklahoma City Ballet by Robert Mills where he danced leading roles such as Jonathan Harker in Michael Pink's Dracula and Benvolioin Mills' Romeo and Juliet. Most recently dancing for Cincinnati Ballet, Jace performed the Act III Pas de Deux from Don Quixote, Ohad Naharin's Minus 16, and Nine Sinatra Songs by Twyla Tharp amongst other exemplary works by choreographers Val Caniparoli and Garrett Smith. 
Jace loves performing for audiences all over the world along with the mental and physical challenges that ballet brings everyday. His parents, Katie and Doug, and his sisters, Skye and Chelan, are his biggest supporters, inspiring him in the studio and beyond. Jace's other passions in life include music, cooking, and the outdoors. He always enjoys exploring eclectic areas, trying new foods, and will often be found reading in a hammock on sunny afternoons.