Join Nicole Haskins, former Smuin Ballet dancer and current ballet extraordinaire, for this half-day of ballet! Begin the day with a yoga class taught by Smuin's resident yogi- Tess Lane, followed by a ballet class, turning class and repertoire class led by Nicole Haskins. Don't miss this chance to really spend some time, get your questions answered and dig into your technique!
Sunday, 10:00-2:30pm, August 27th
Instructors
Yoga Instructor
Tess Lane (she/her) teaches Morning Yoga on Fridays and Saturday morning Beginning Ballet. Tess is originally from Redondo Beach and is in her fourth season dancing for Smuin Ballet. She completed her 200-Hour Yoga Teacher Training in summer of 2021 and is currently working on her next level of certification. Both her yoga and ballet classes aim to explore movement with a balanced and anatomical approach, while having fun and working up a sweat! Tess finds both dance and yoga to be satisfying, investigative, and meditative practices, and she strives to create an environment where her students feel the same.
Favorite SF spot: Sutro Heights Park
Best advice a teacher ever gave you: "Even a 1º shift can take you to an entirely different destination."
Fun fact: Tess is also an avid seamstress! She sews many of her own clothes, including her dance wear!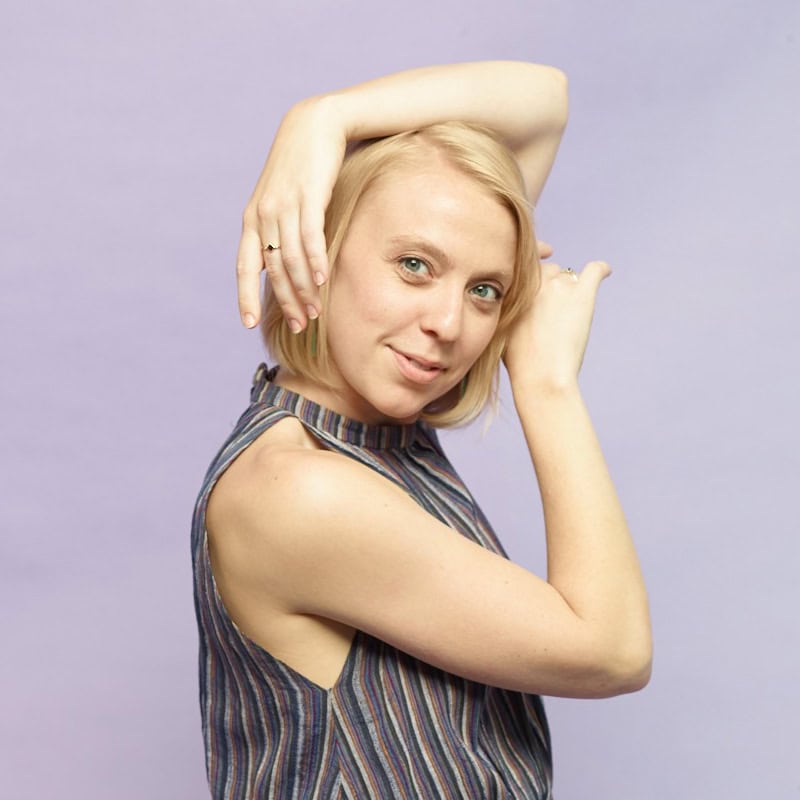 Ballet Instructor
Nicole Haskins, originally from Venice Beach, California, is a choreographer, coach, and mentor residing in the Bay Area. Her love of ballet and enthusiasm for choreography emerged during her training at the Westside School of Ballet in Santa Monica under the direction of Yvonne Mounsey and Rosemary Valaire. After a two-decade career as a professional ballet dancer with Sacramento Ballet, Washington Ballet, Amy Seiwert's Imagery, Kansas City Ballet, and Smuin Contemporary Ballet,
Haskins retired from the stage to pass on her love for ballet and knowledge to the next generation of dancers. After a season as the resident choreographer for Mid-Columbia Ballet, Haskins was recruited to build, develop, and run Ballet Idaho's Trainee Program as their inaugural Trainee Program Director. Through the program, she was able to help pre-professional dancers successfully transition from student to professional dancers by teaching them the tools and knowledge necessary to thrive within any professional company. She now takes her decades of knowledge and experience to provide dancers the tools, knowledge, and support necessary to thrive at any professional company through Keep Dancers Dancing.
Alongside these accomplishments, Haskins' also developed a thriving choreographic career, with commissioned performed across the country including Sacramento Ballet, Richmond Ballet, Smuin Contemporary Ballet, Dayton Ballet, and Oregon Ballet Theater. Most recently she co-choreographed Sacramento Ballet's brand-new production of The Nutcracker in collaboration with Colby Damon and Julia Feldmen, Haskins works have been presented at the Los Angles Dance Invitational, the McCallum Theater's Dancing Under The Stars Choreographic Competition, and well as numerous Regional Dance America Festivals.
In 2017, she was one of the winners of Oregon Ballet Theatre's Choreography XX competition, in 2010 she participated in the New York Choreographic Institute affiliated with the New York City Ballet, in 2011 received the Institute's Fellowship Grant, and in 2017 she received the Institute's Commission Initiative.