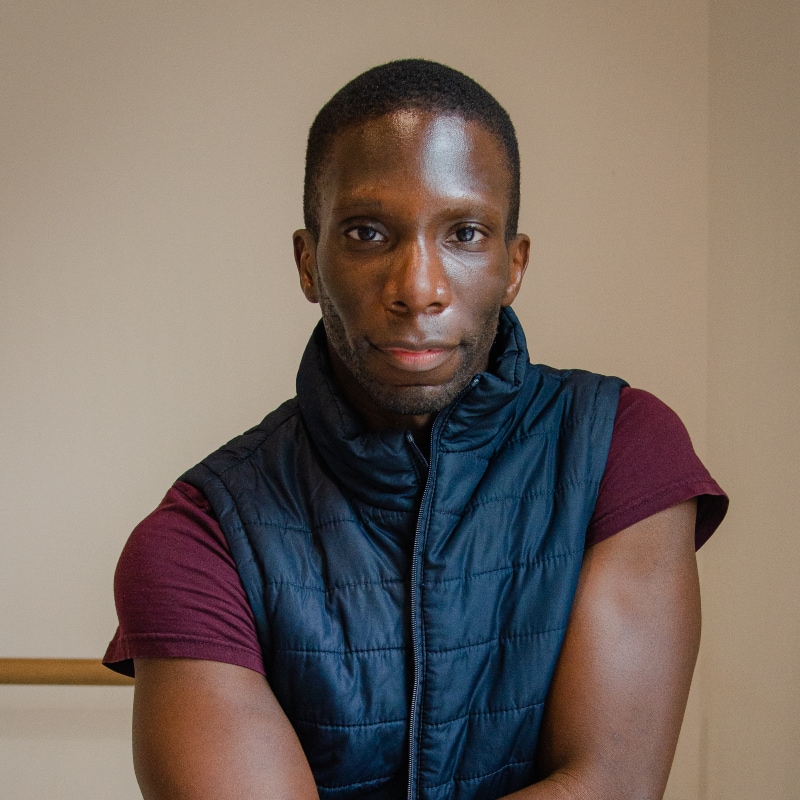 Brandon Alexander (he/him) teaches Intermediate Ballet on Monday evenings. Born and raised in Houston, TX, Brandon is currently in his second season with Smuin after having danced in Europe. Brandon hopes to infuse your Monday evenings with a mix of elegance, placement, and fun music that gets our bodies moving.
The thing that most inspires you: Authenticity
Best advice a teacher ever gave you: "I have two. Always find a charm in everything that you do. Never forget why you work so hard."
Favorite type of music: I'll listen to anything once.