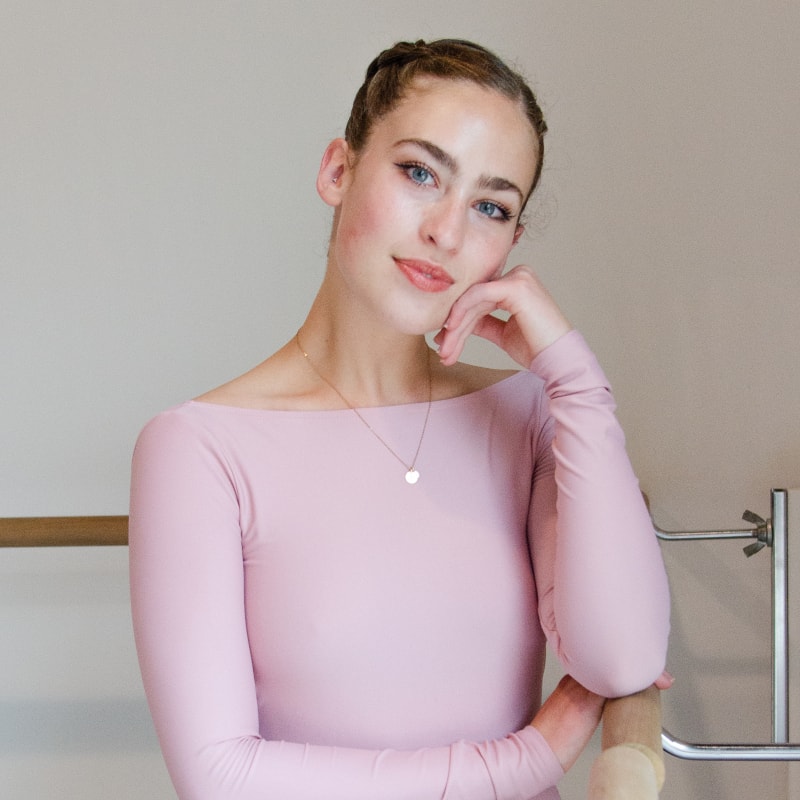 Brennan Wall (she/her) teaches Ballet Fundamentals on Mondays, Beginning/intermediate Jazz on Wednesdays, as well as a bi-weekly Theatrical Jazz class on Thursdays. She is originally from Cape Cod, Massachusetts and is currently dancing her third season with Smuin Ballet. Brennan draws from the wide range of styles she has trained in to offer fun yet structured movement that is sure to get your heart and mind moving. Her classes are designed to be motivating and musical with an obtainable flow that allows the student to progress each week. Brennan loves the balance between artistry and technique that lies within dance and looks forward to bringing an appreciation of such to her students! 
Fave SF Spot: Alamo Square 
Best advice a teacher ever gave me: "If a teacher gives you a correction, it's because she thinks you're worth it." 
Thing that most inspires me: Music! All kinds of music, and especially when it's live.