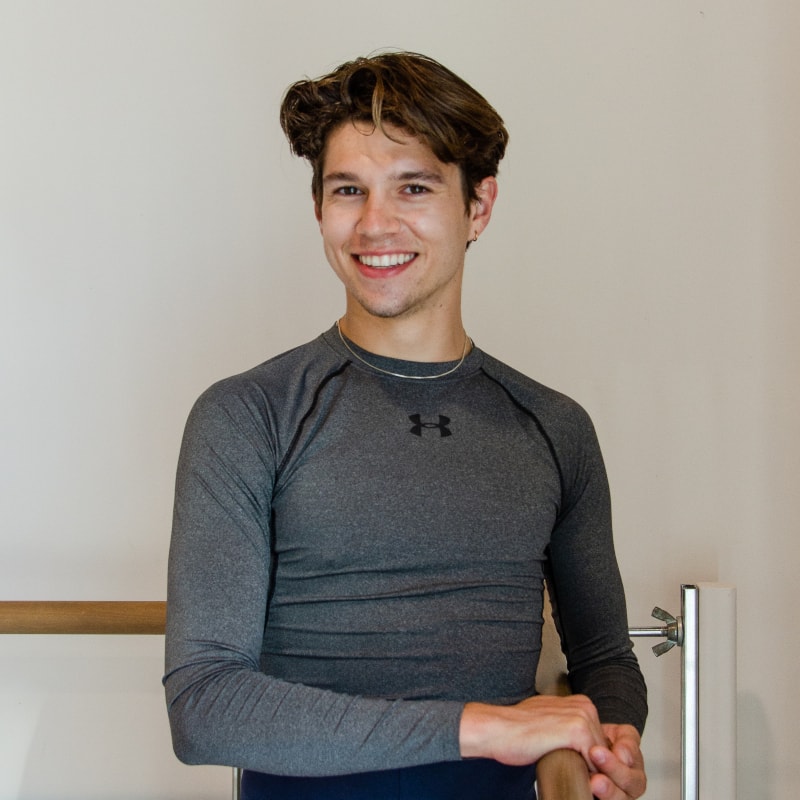 Marc LaPierre (he/him) teaches Intermediate ballet on Monday. Born and raised in Stratford CT, Marc is beginning his first season with Smuin Ballet. Having trained in both the Balanchine method and classically, Marc's classes are dynamic. He plays with both the tempo and phrasing of movement. Dance for Marc is all about finding your own artistic expression and joy within the movement. He believes in listening to the music and connecting with yourself and those around you! 
Favorite SF spot: Fort Funston and Mission Dolores park. 
One thing people would be surprised to learn about you: I draw and do oil painting in my spare time! 
Best advice a teacher gave you: "Everyone is unique and on their own journey within dance. Focus on being your personal best and don't get discouraged."