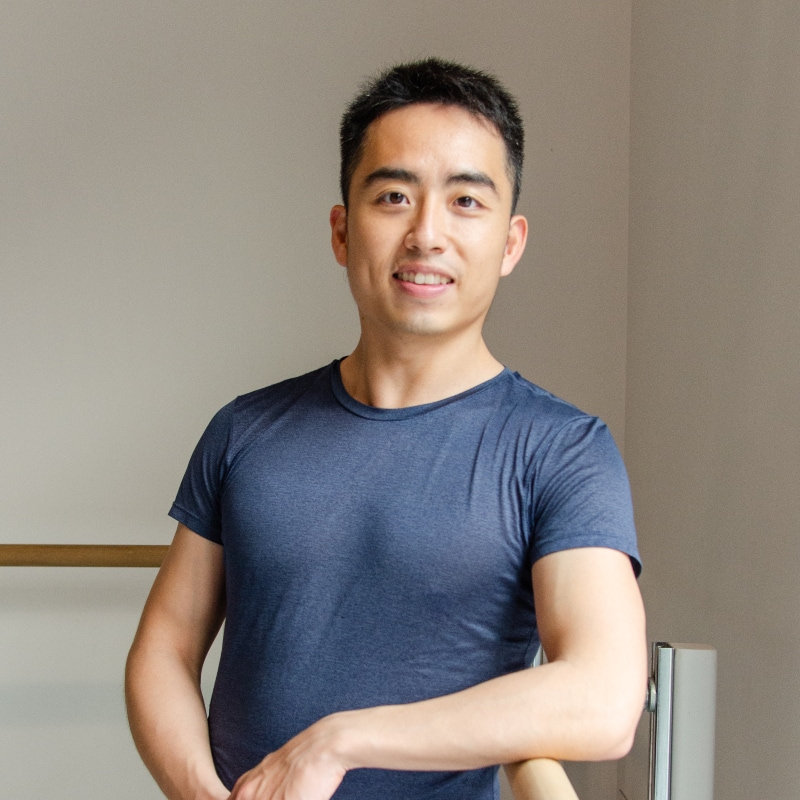 Mengjun Chen(he/him) teaches Character dance on Thursdays. Hailing from Wenzhou ZheJiang, China. Mengjun has danced for Smuin Ballet for seven seasons. Mengjun's classes take you on a journey around the world, focusing on traditional folk dance, from passionate Spanish footwork to elegant Hungarian style. Mengjun is spirited, witty and meticulous. You are sure to have a blast! 
Fave SF Spot: Lands End
Best advice a teacher ever gave you: Doing every movement with concentrated attention to detail.
One thing people would be surprised to learn about you : Obsessed with spicy food.